About Chemist Warehouse
Chemist Warehouse (CWIRE Retail) is, at its heart, a family business. Even though we are just starting out in Ireland, our family connections reach beyond these shores to Australia and New Zealand where our extended family continues to go from strength to strength after a hugely successful 45 years in operation.
Why Join Us?
This is your chance to be part of something new and exciting!
Internationally renowned retail pharmacy chain has arrived in Ireland!
Be part of the future of pharmacy in Ireland in our growing network of stores
Join our friendly and supportive family
We will train you with the tools needed to grow and develop in your role.
Career Opportunities Available
Suppervising Pharmacist
Support Pharmacist
Dispensary Technician
Over The Counter Pharmacy Assistant
Retail Assistant
Retail Manager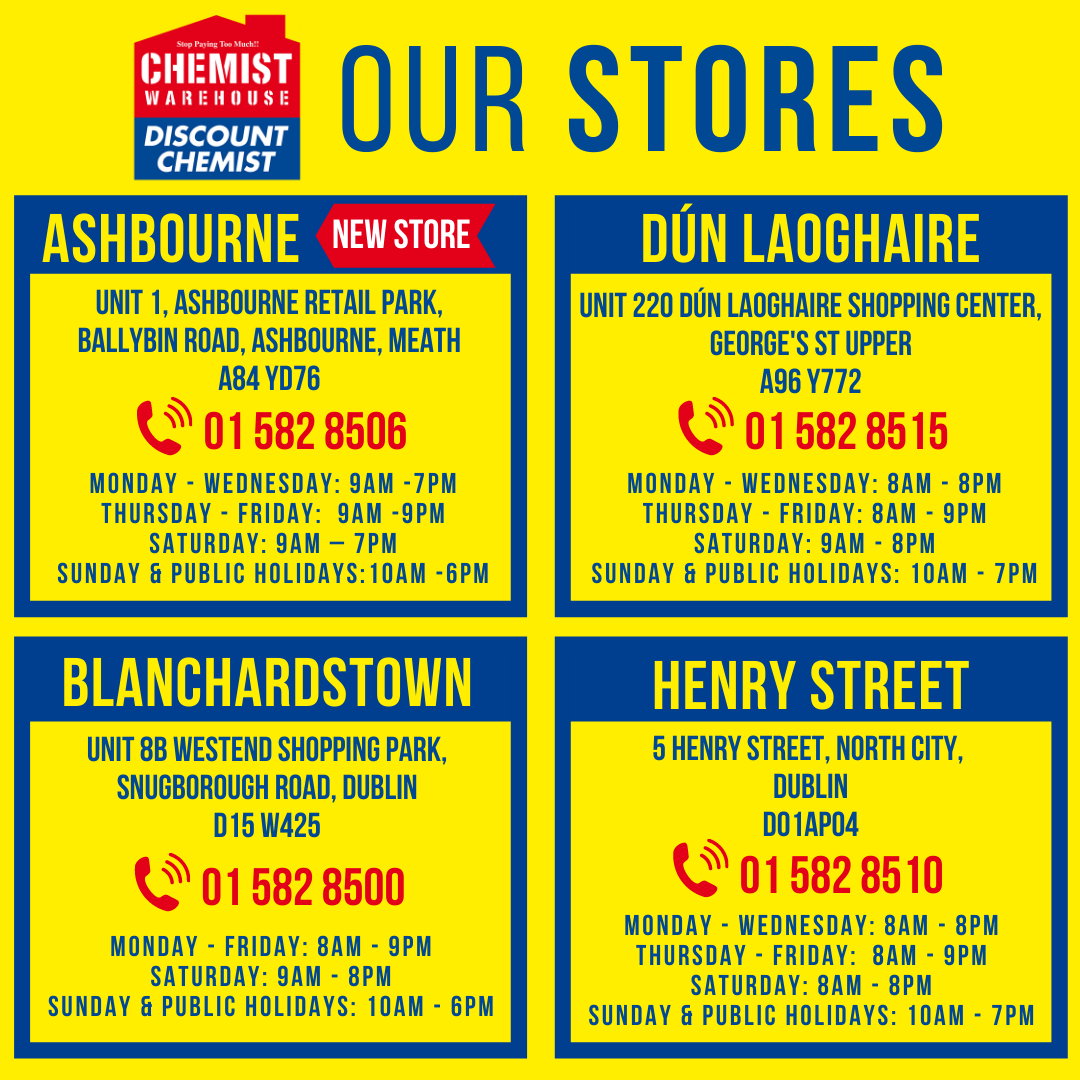 ASHBOURNE – COMING DECEMBER 2021